CURATED SELECTION OF WINE FROM PIEDMONT DELIVERED TO YOUR DOOr
"Continue exploring unique wines from renowned, boutique & family owned Piedmont Wineries, Join our Club!"
As a member of The Barolo Wine Club you will receive 
Unique and hard to find wines

Personally selected labels with a story to tell
Shipments straight from the wineries to your door
Limited bottle production (under 500 cases)
Shipping costs always included
Promotional offers on collectable bottles
Personal shopper service for club members
10% discount on private tour with italiAnna
Discover & relive the moments spent in the magical Langhe by enjoying our Piemontese wines, selected and delivered straight to your door.
Join the Barolo Wine Club to receive boutique wines with limited production of a few thousand bottles, personally selected one by one.
THE 3 WINE CLUB OFFERS AVAILABLE FOR 2020
MIXED PIEMONTE WINE SELECTION
6 BOTTLES OF UNIQUE LOCAL WINES
6 BOTTLES OF BAROLO & BARBARESCO
350 € per shipment every 6 months
BAROLO & BARBARESCO SELECTION
8 BOTTLES OF BAROLO & 4 BARBARESCO
MOSTLY SINGLE CRUS & A FEW RISERVAS  
500 € per shipment every 6 months
PROUD OF OUR BAROLO WINE CLUB 2019 (1st year) FEEDBACK!
We are so thrilled to have reached nearly 100 members in our 1st year
and to have received such positive feedback from our members!
You're doing such a great job with the content that goes with the wines. Thanks so much. We're drinking this 2012 Riserva right now and it's blowing our minds, sooooooo good!
Thanks for all you do, and we hope you're well!
Matthew F.
Bravissimi, it was a great first year!!!
Sean B.
Anna & Claudio, I am so pleased with everything you did! No suggestions other than to keep doing this. And, if you could find older bottles for the special offers, we would love that! : )
Katie S.
You guys did a fantastic job and we really enjoyed the selections. It feels special to get each shipment from you!
Tom M.
We are very happy with everything you did, especially being the first year! Reminds us of our visit to Piemonte and we can't wait to come back!!!
Mary F.
We run a local food & wine tour business, one of the top rated companies in the Barolo & Barbaresco Region. Read about visitors' experiences here on TripAdvisor…
A few stories about family & boutique wineries from the last year's selection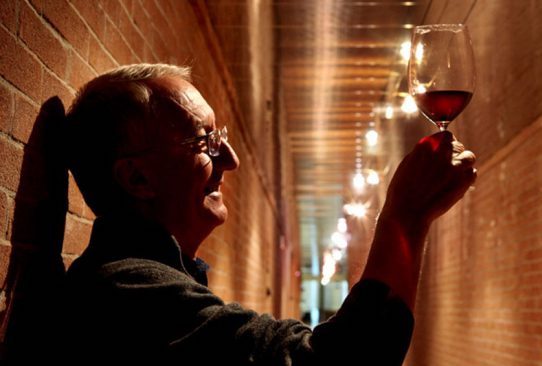 ALBINO ROCCA – BARBARESCO
Albino Rocca is a 4th generation winery carrying on with winemaking traditions and guided by those who preceded them (grandfather Albino and father Angelo) Today, as in the past, they are constantly in search of the highest quality wines that express the ..read more..
GABRIELE MORRA – BARBARESCO
Gabriele (Stefano's partner of the winery), took over his family's historical winery dating back to the early 1900s when he met Stefano in a restaurant and ..read more..
CURTO – LA MORRA D'ALBA
Curto is a small winery located in La Morra and they are some of the sweetest friends that we have in Langhe Region. Nadia is the actual generation of winemaker after Marco, her dad, started several years before in this beautiful corner of this wine Region ..read more..
CHECK THE OFFERS AVAILABLE FOR 2020
MIXED PIEMONTE WINE SELECTION
6 BOTTLES OF UNIQUE LOCAL WINES
6 BOTTLES OF BAROLO & BARBARESCO
350 € per shipment every 6 months
BAROLO & BARBARESCO SELECTION
8 BOTTLES OF BAROLO & 4 BARBARESCO
MOSTLY SINGLE CRUS & A FEW RISERVAS  
500 € per shipment every 6 months
WHITE, ROSE & SPARKLING SELECTION
8 BOTTLES OF STILL & 4 SPARKLING
MIX OF LOCAL WHITE & ROSE WINES
250 € per shipment every 6 months